CONTACT US
To contact us for a quote or to schedule junk removal services in John's Creek, GA or Atlanta Metro, fill out the form below. A friendly Breezeway Disposal representative will respond to you shortly! Call Breezeway Disposal in Johns Creek for excellent trash and waste removal services. Be it junk or debris cleanup, Johns Creek's team at Breezeway has you covered!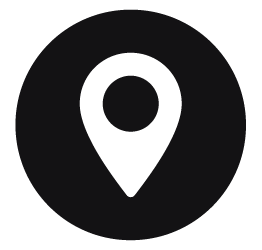 Location
11340 Lakefield Dr. Suite 200
Johns Creek, GA 30097
Phone
Hours of Operation
Contact Atlanta's Top Rated Team Breezeway Disposal
Thank you for considering Breezeway Disposal as your trusted partner for junk removal in the Atlanta Metro area. We are here to assist you with any inquiries, requests, or concerns you may have. Our dedicated team is committed to providing excellent customer service and ensuring that your experience with us is seamless and stress-free.
There are several ways to get in touch with us:
Phone: Feel free to give us a call at 770-462-0454 to speak directly with one of our friendly and knowledgeable team members. Whether you have questions about our services, need assistance with scheduling a junk removal appointment, or require any other information, we are here to help. Our phone lines are open daily 8am to 6pm.
Email: If you prefer written communication, you can reach out to us via email at info@breezewaydisposal.net. Simply compose your message and include any relevant details, and we will respond to your inquiry as promptly as possible. Our team monitors our inbox regularly, ensuring that we provide timely and thorough responses to all customer queries.
Online Contact Form: For your convenience, we have an online contact form available on our website. Visit our Contact Us page and fill out the required fields, providing us with the necessary information to assist you effectively. This method allows you to reach out to us at any time, even outside of business hours. We aim to respond to all inquiries submitted through the contact form within 24 hours.
Whether you choose to call, email, or use our online contact form, rest assured that your message is important to us, and we will make every effort to address your needs promptly. Our team understands the importance of clear and efficient communication, and we are committed to providing the assistance and information you require.
At Breezeway Disposal, we value your feedback and appreciate your input. If you have any suggestions, comments, or testimonials about our services, we encourage you to share them with us. Your feedback helps us continuously improve and ensure that we deliver the best possible experience to all our customers.
Additionally, if you have recently used our junk removal services, we would love to hear about your experience. Your satisfaction is our top priority, and your feedback enables us to gauge our performance and make any necessary adjustments to further enhance our service quality.
We understand that junk removal needs may vary from customer to customer. If you have specific requirements or a unique project in mind, please don't hesitate to reach out to us. We are more than happy to discuss your needs in detail and provide personalized solutions that align with your goals.
Thank you once again for considering Breezeway Disposal. We genuinely value your interest and look forward to assisting you with all your junk removal needs. Whether you're a homeowner, business owner, or involved in a community project, we are here to help. Contact us today, and let's work together to create a cleaner, clutter-free environment while promoting responsible waste management practices.
Sincerely,
The Breezeway Disposal Team